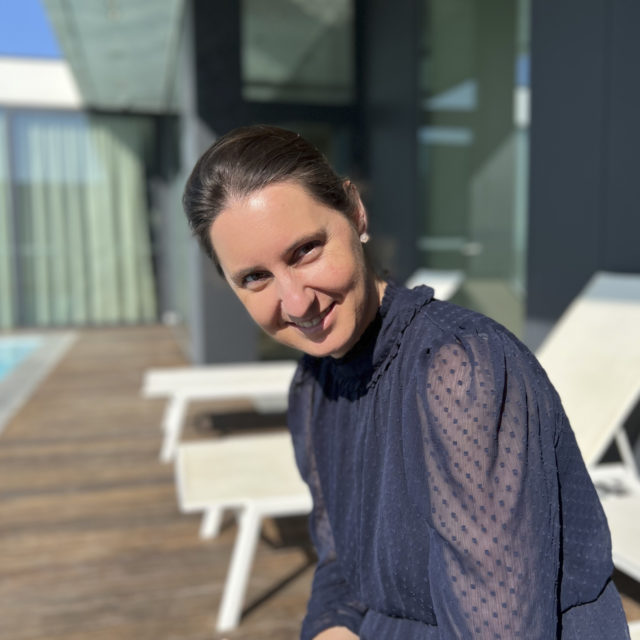 Lynn
At Blue Woods Hotel, Lynn is the woman who leads, organises and coordinates everything from A to Z. As a proud mother, Lynn spends much of her free time with her young son. She enjoys eating out and loves travel. The thing that is most important to her when she stays in a hotel herself is that it is hygienic with a friendly reception.
Fact: Lynn loves jigsaws… the biggest jigsaw puzzle she has ever done had 5000 pieces. It is the ideal hobby for someone who spends every day puzzling over how to find a suitable free room for everyone!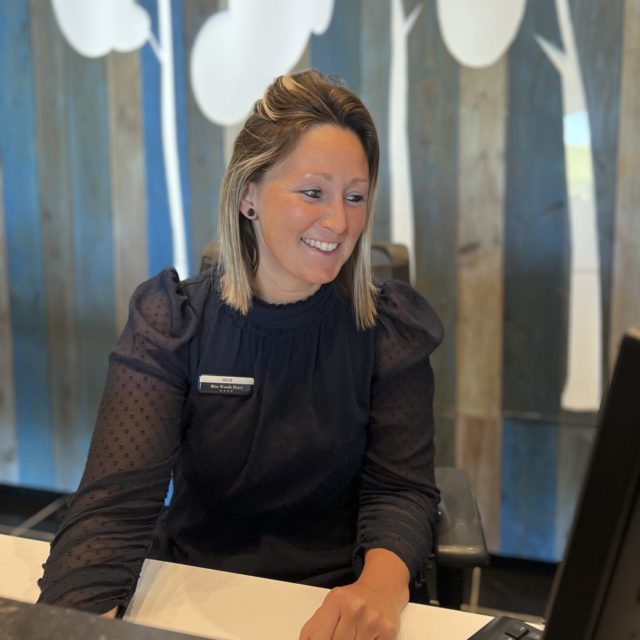 Julie
Julie the receptionist welcomes everyone to the Blue Woods Hotel with a beautiful smile: instant happiness! She is a jack of all trades, and always prepared for anything. When she stays in a hotel, she pays most attention to the friendliness of the staff and what there is for breakfast. She is a great animal lover who owns a dog and five rabbits.
Fact: Julie has a really sweet tooth: she's a 'sneukeleire' as we say in West Flanders.  Cake, ice cream, cookies… none of them are safe when Julie is around!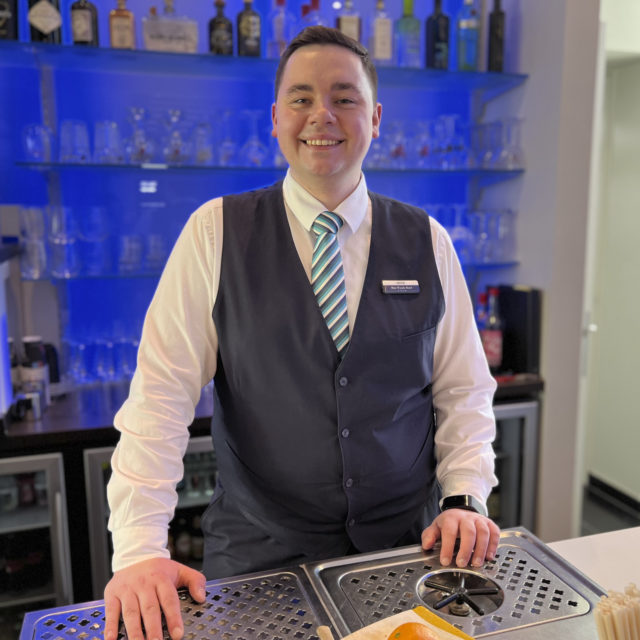 Kevin
Along with his colleague Simon, Kevin is responsible for serving at the bar. What he thinks is important at a hotel is that guests receive immediate attention when they come to reception to check in or out. In his free time, he can spend hours reading novels and fantasy stories. Don't tell, but he is secretly still a Pokémon fan…
Fact: Kevin is the undisputed prototype of 'the new man'. For example, he's really good at ironing.